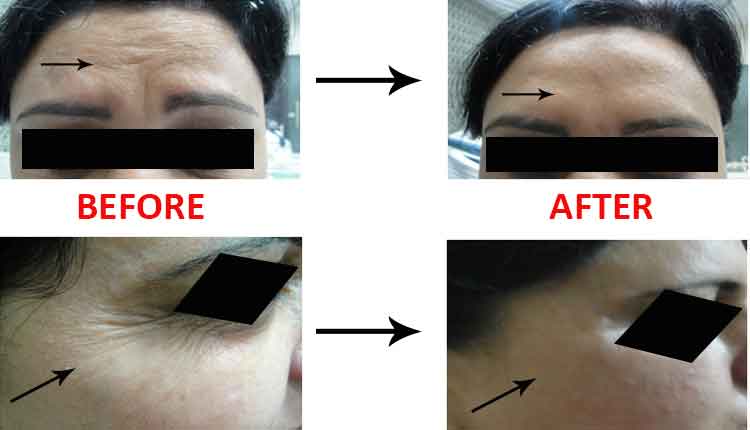 Wrinkle treatment
Visible3improvement in dynamic wrinkles using 40-50 units of botulinum toxin.
Dermal Fillers
Instantaneous correction of nasolabial folds( laugh lines) and tear troughs using juvederm ultra plus xc (0.8ml) and juvederm ultra xc ( 0.5ml) respectively.
Post Acne Scars
Visible clinical improvement in deep ice pick acne scars in about 8-9 sessions using a derma pen at 2mm needle depth.
Tattoo Removal
A patient with blue black tattoo on left forearm was treated with q switched Nd :yag laser at 1064nm with near total dissolution of the ink.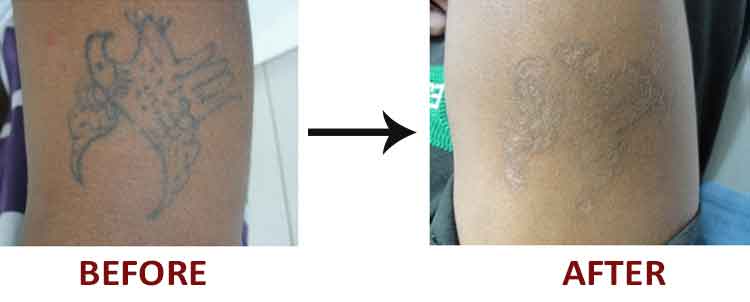 Hair Reduction
Permanent painless laser hair reduction with diode laser resulting in marked reduction in hair growth within 6-8 sessions.
Laser Mole Removal
Laser mole removal with CO2 laser ablation followed by q switched Nd: yag laser for residual pigmentation leads to near total disappearance of the mole.
Lip Augmentation
Lip augmentation and volumization done with 0.8 ml of juvederm ultra dermal filler leading to better defined, fuller and more shapely lips.
Acne
A patient with grade III acne treated with 5-6 sessions of cocktail chemical peel with visible improvement.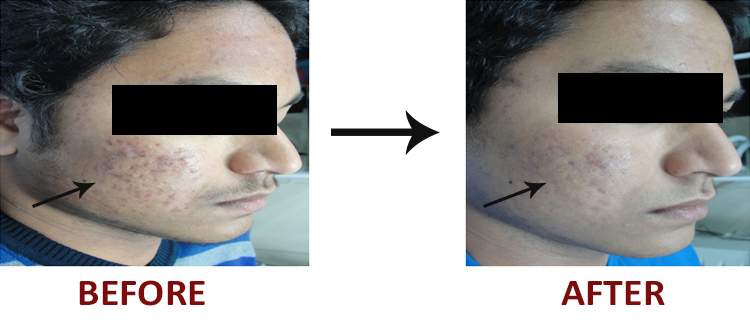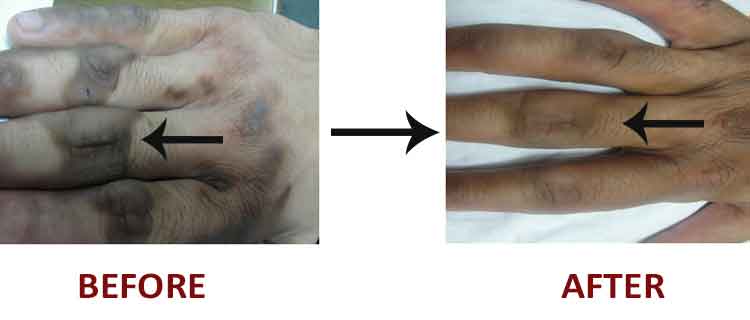 Knuckle pads
A patient with prominent hereditary knuckle pads treated successfully with combination of oral acitretin and exfoliating chemical peels.
Schamberg's disease
A patient with schamberg's disease treated with IPL ( intense pulsed light ) using 560nm filter with visible improvement within 5-6 sessions.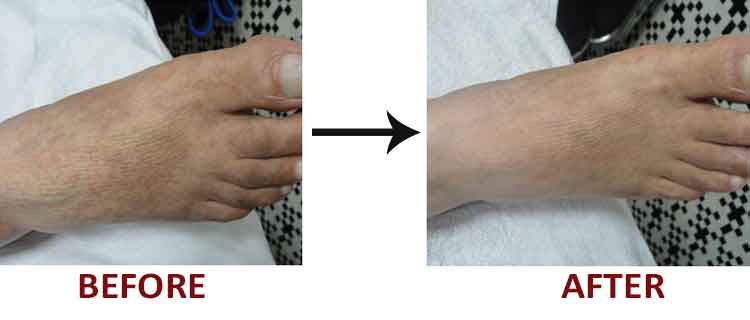 Rocasea
A patient with severe rosacea treated with IPL using 560nm filter shows marked improvement in erythema and telangiectasias in 6-7 sessions.
Birth Mark( PWS)
A case of port wine stain treated with IPL using 560 nm filter showing marked clinical improvement within 7-8 sessions.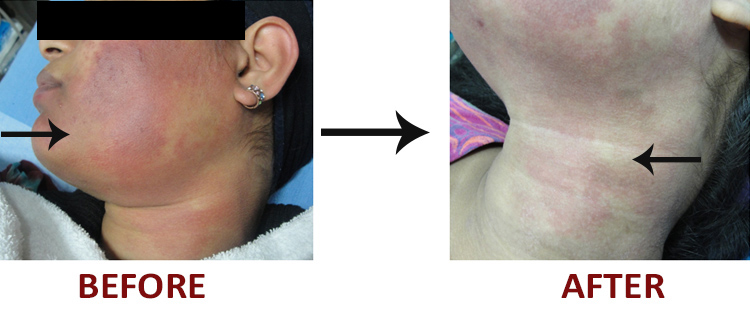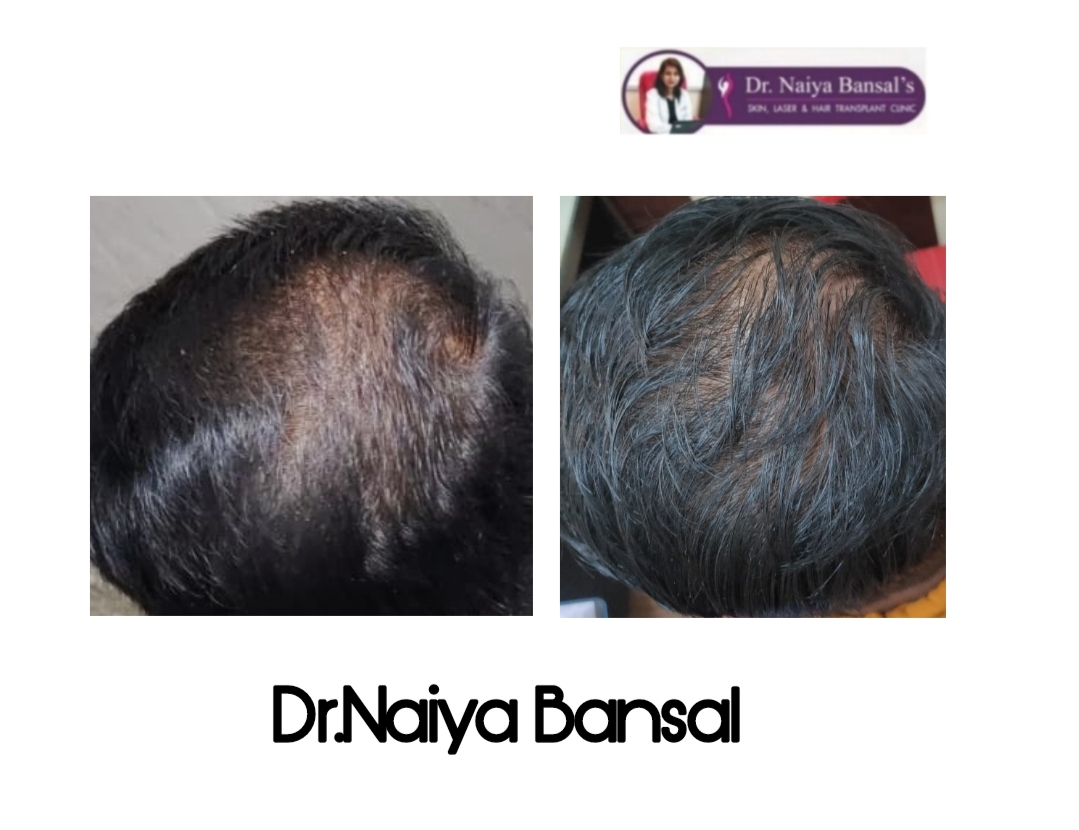 Resuts Of 4 Sessions Of PRP In Male Pattern Baldness
Treatment Of Acne And Acne Scars With Medication And Chemical Peels
Treatment Of Severe Grade ACNE With Medication And Chemical Peel Treatment.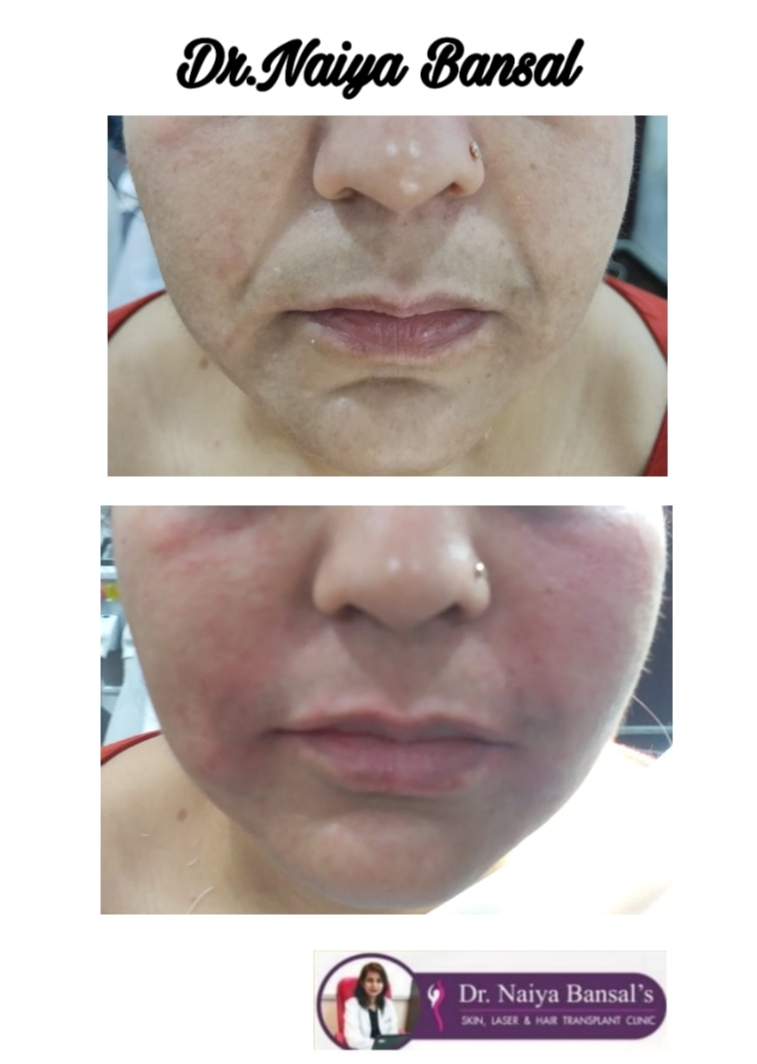 Correction Of Nasolabial Folds Or Laugh Lines And Lib Border Improvement With Dermal Filler Injection.
Chin Augmentation And Laugh Lines Improvement With Dermal Fillers.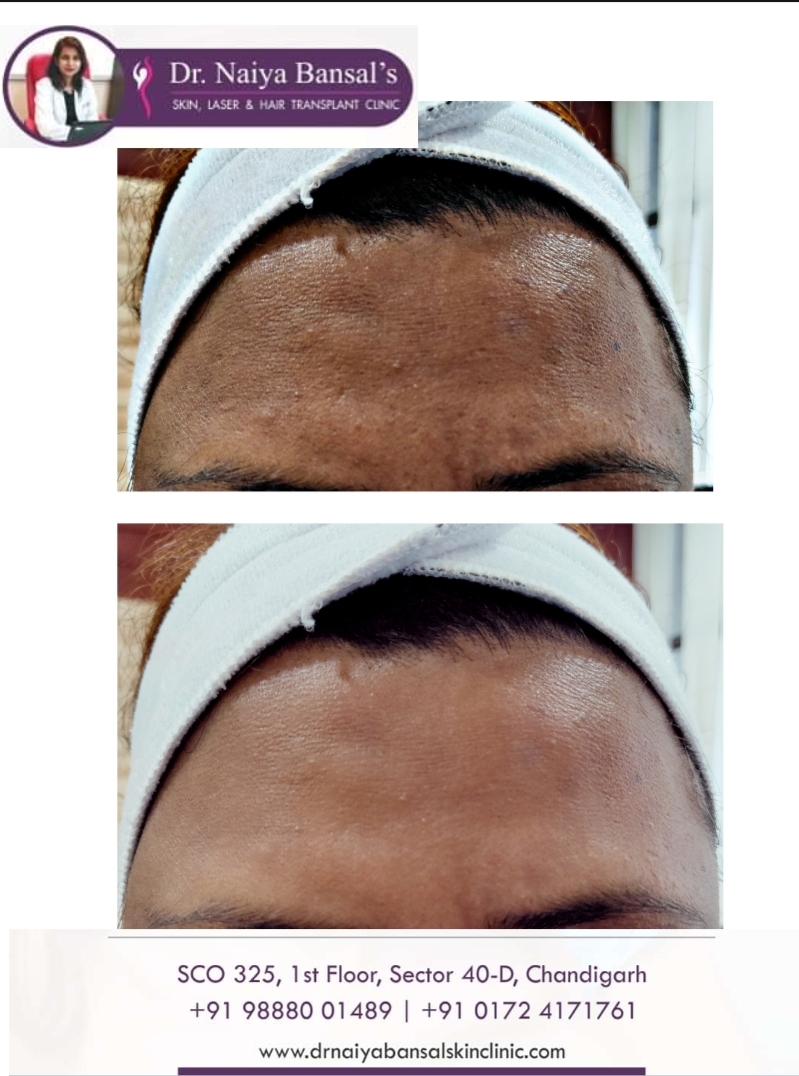 Hydrafacial Treatment For Sking Pigmentation.
A Severe Case Of Chronic Pustular Rosacea Treated Well With Thearapy And IPL Sessions.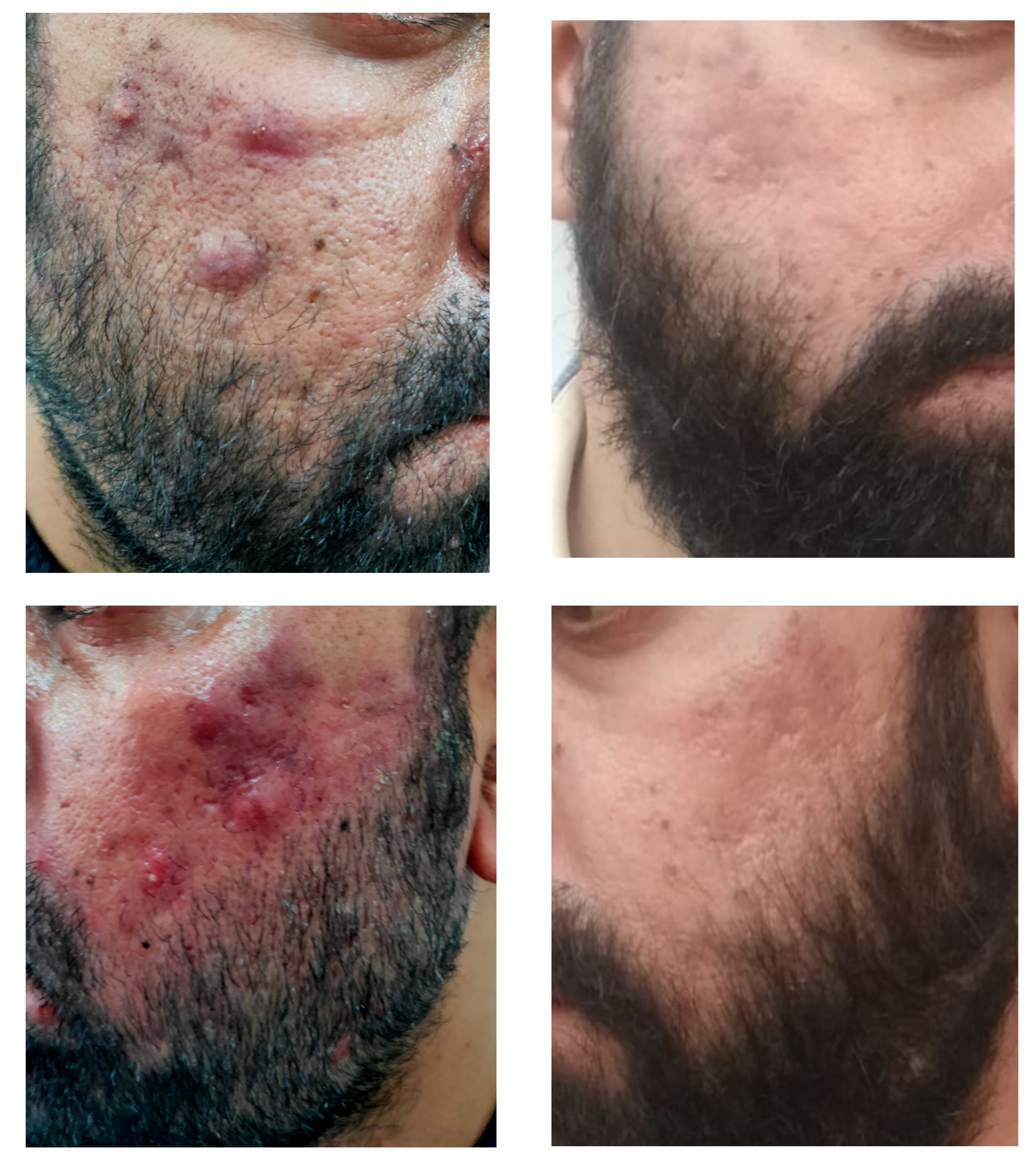 Nodulocystic Acne Treated With Black Peel And IPL Treatment.
Naevus Of OTA (Birthmark) Treated With Q Switched ND: YAG Laser Sessions.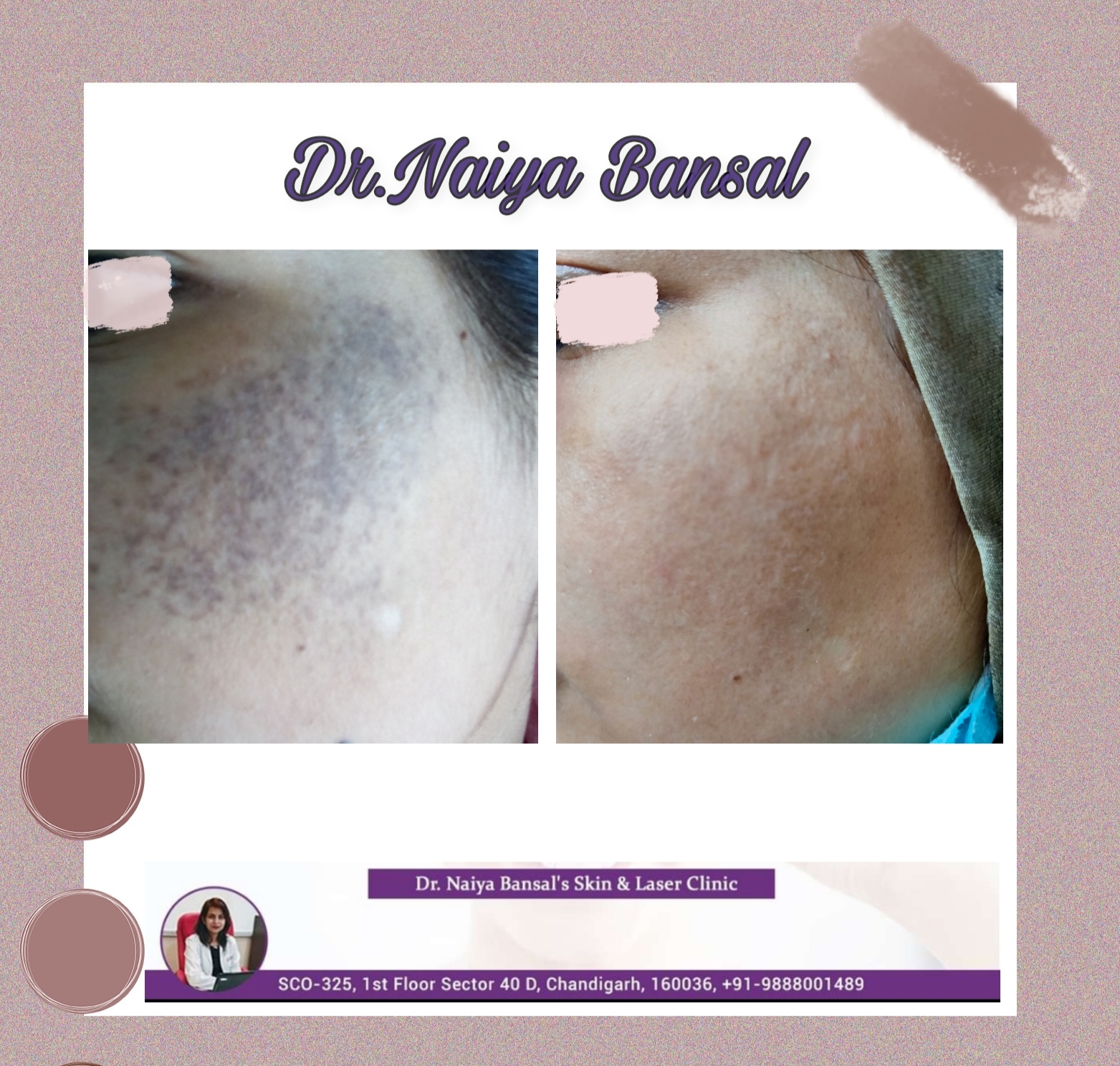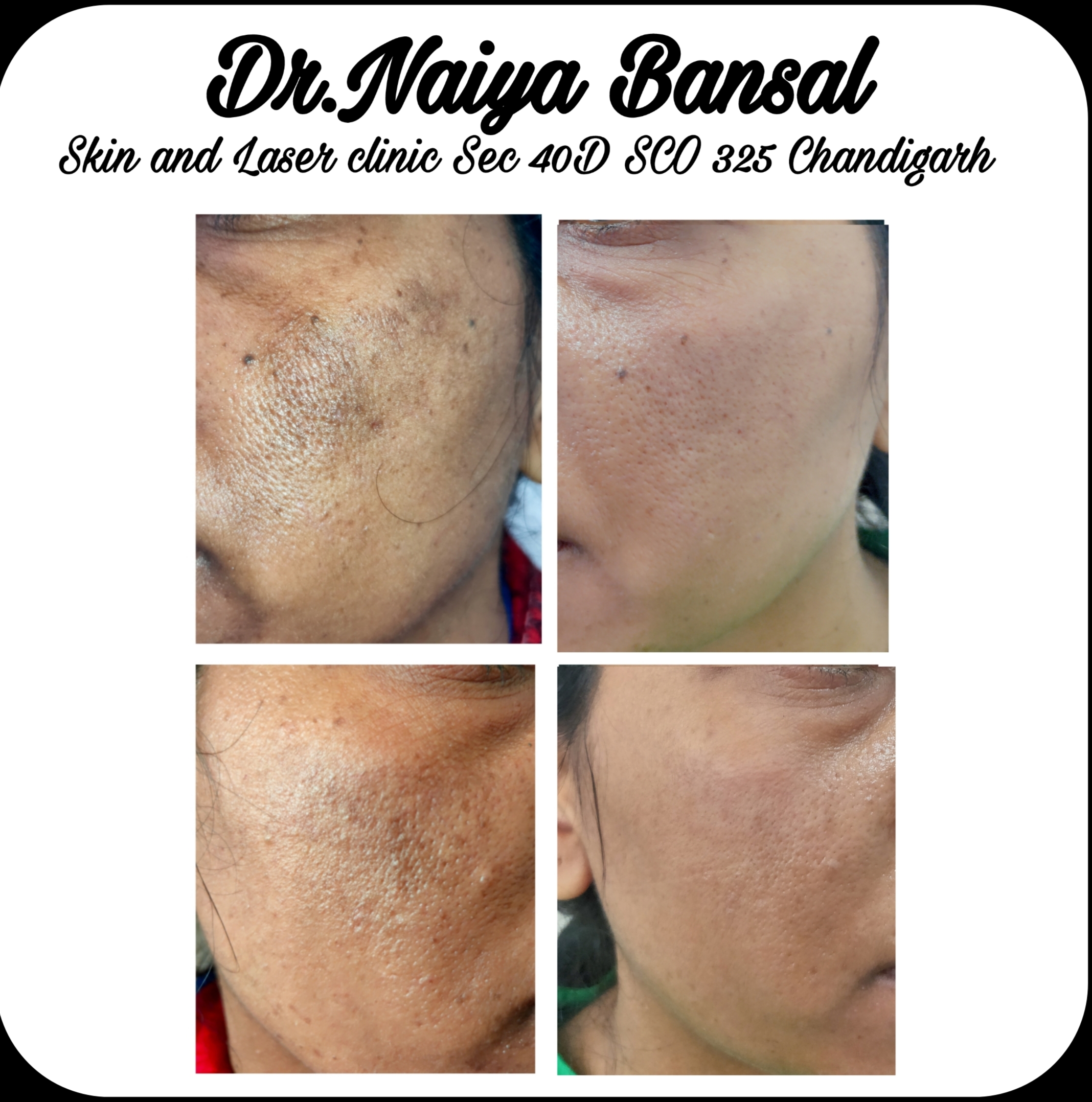 A Young Patient Of Melasma Treated With Customised Peels.
Melasma Patient Treated With A Combination Of Medication And Laser Therapy.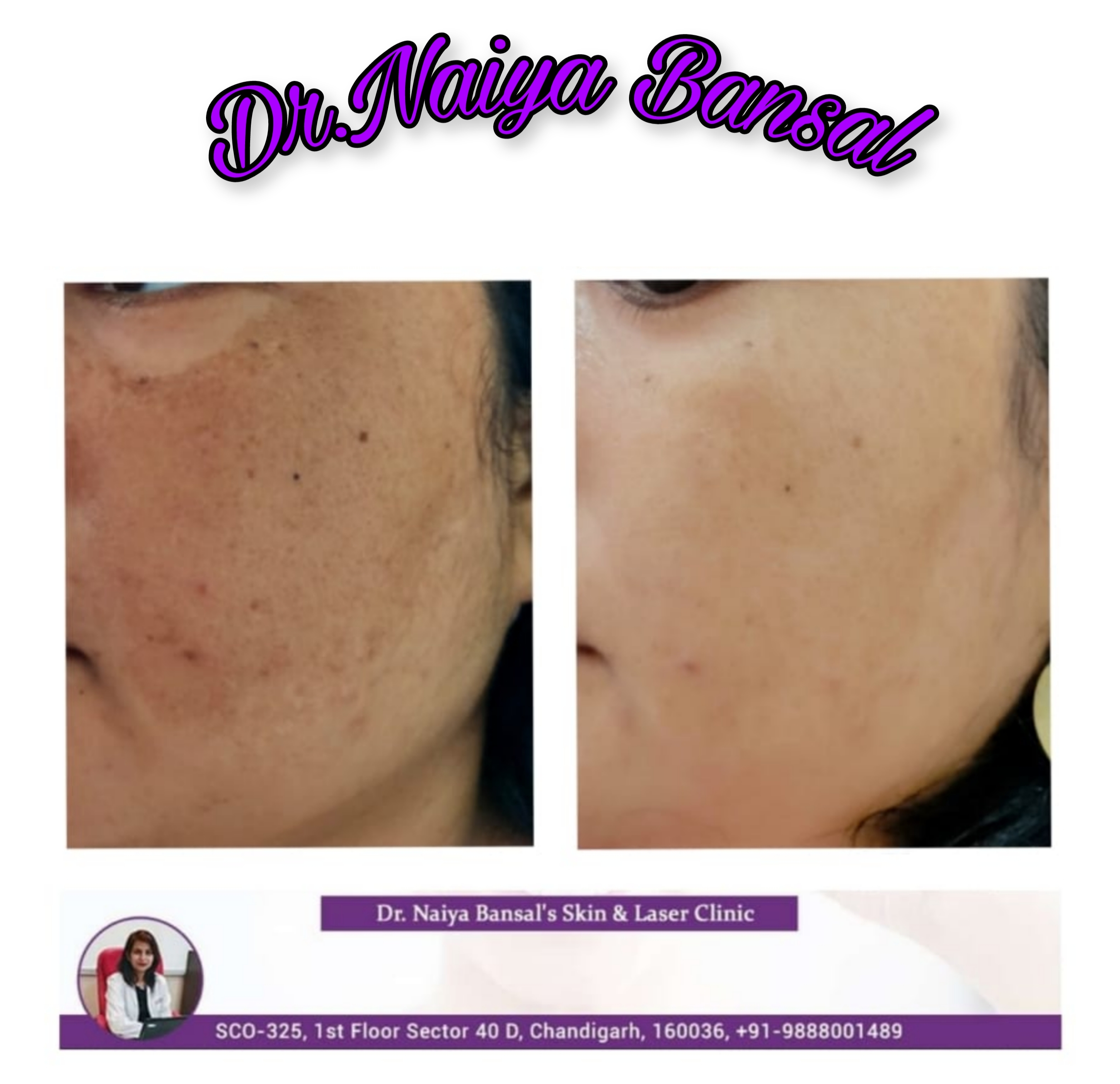 Body hair Removal with Diaode Laser in Our Male Patient.
Body Hair Removal With Diode Laser in Our Male Patient.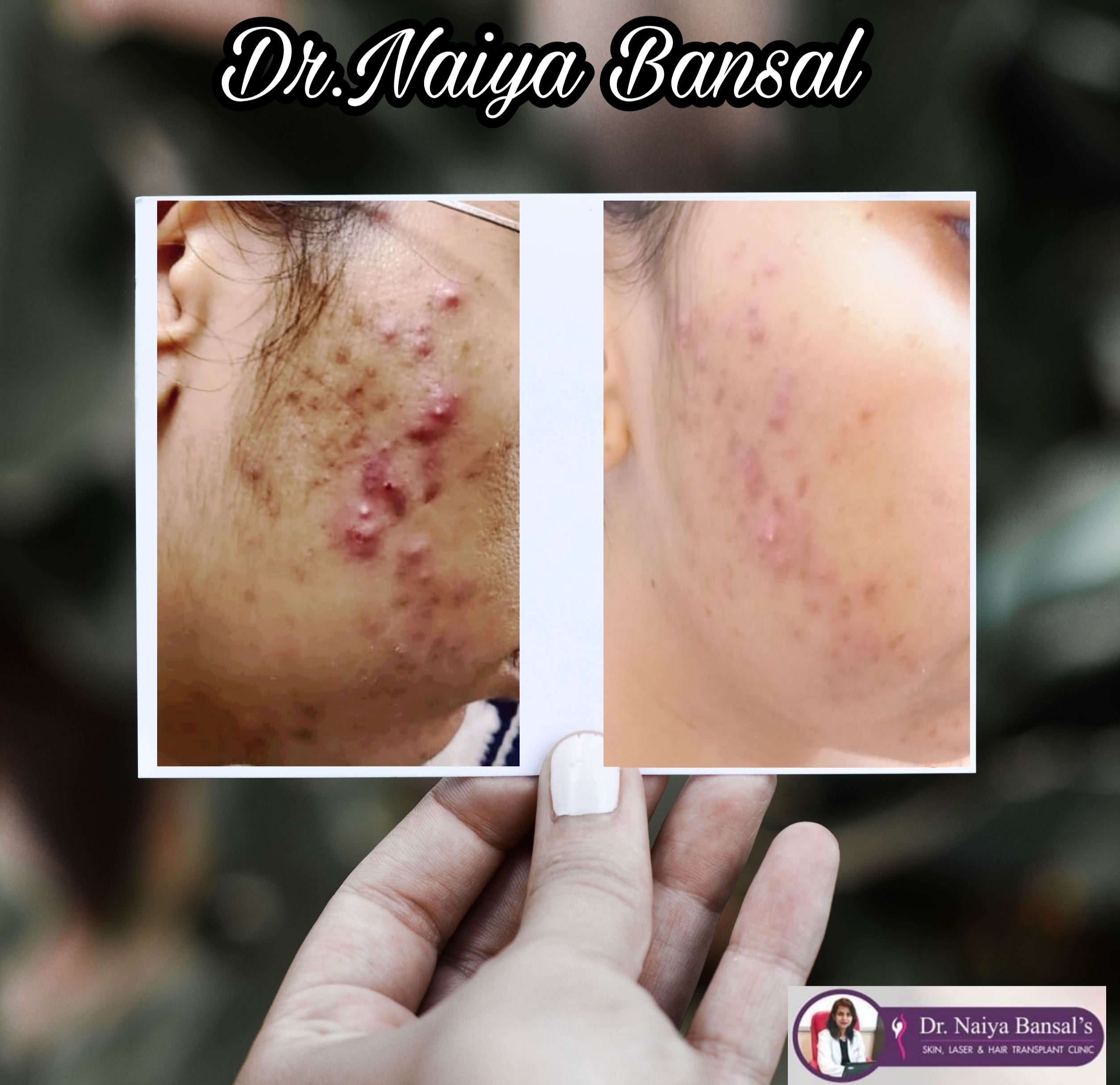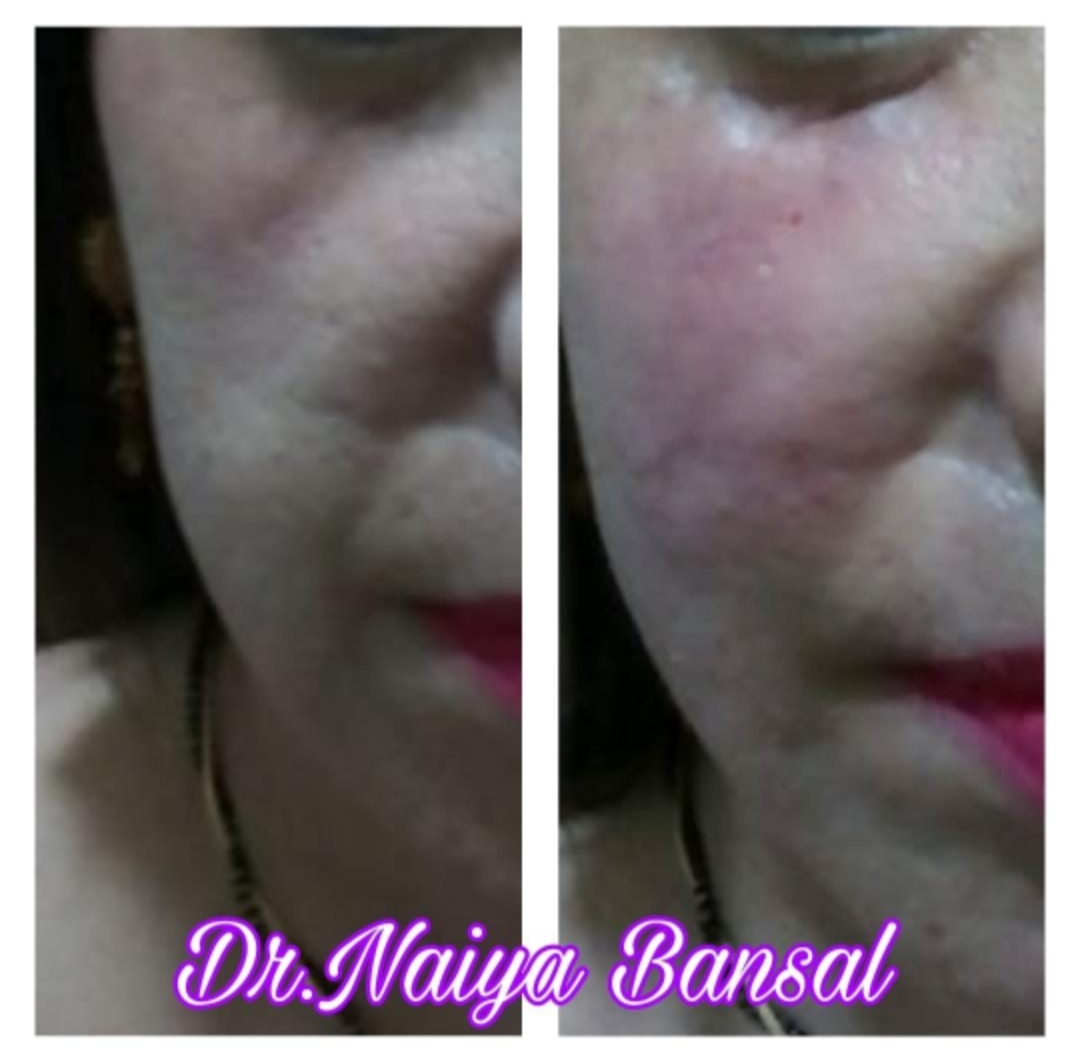 Results of Dermal Filler Injection in Facial Asymetry.
Result Of Laser Photofacial in Melasma .
Melasma Treatmnet with Chemical Peels And Mesotherapy.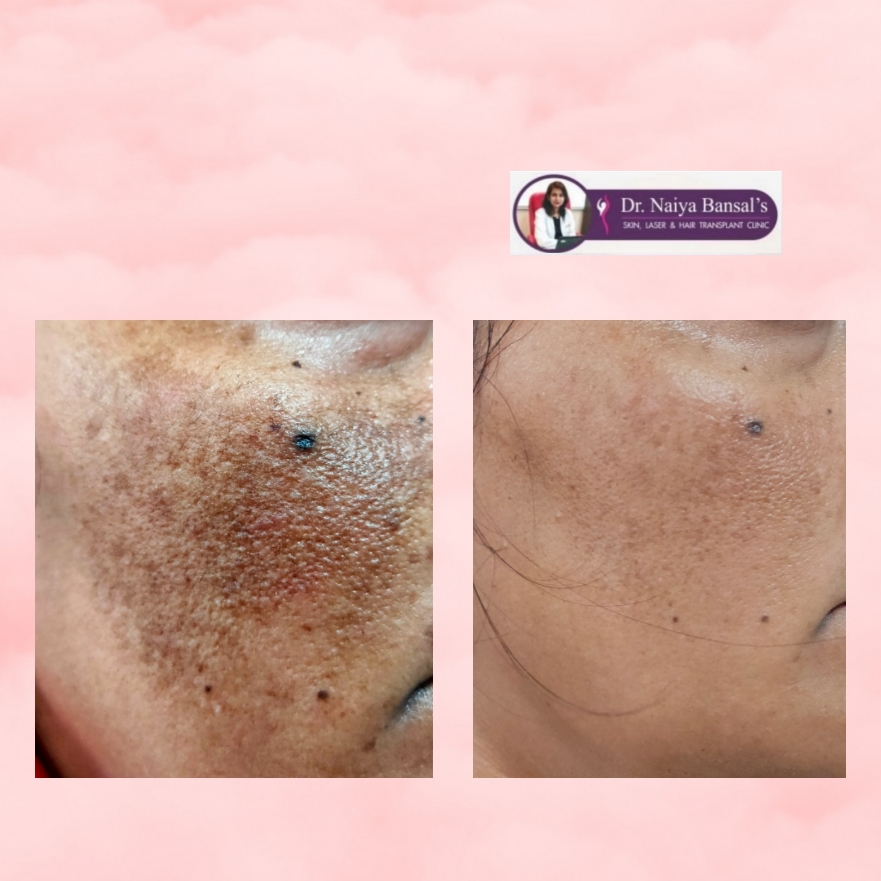 Results Of Laser Treatment In a Patient of Refractory Melasma.
Melasma Treatment With Peels and Photofacial.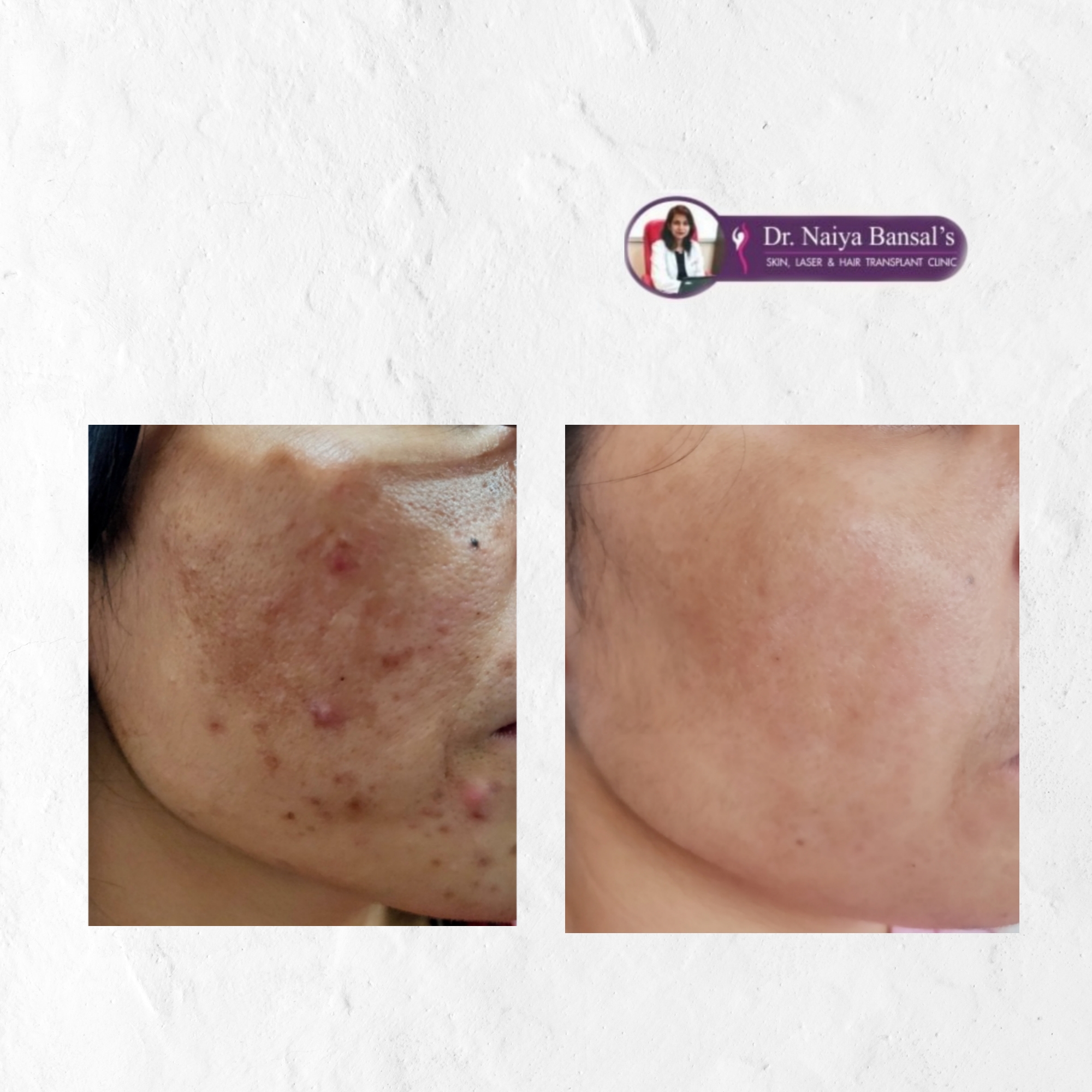 Treatment of Severe Grade Acne With Medication and Customized Peels.
Results Of Dermal Fillers Injection in Correction Of Laugh Lines And Cheek Defect.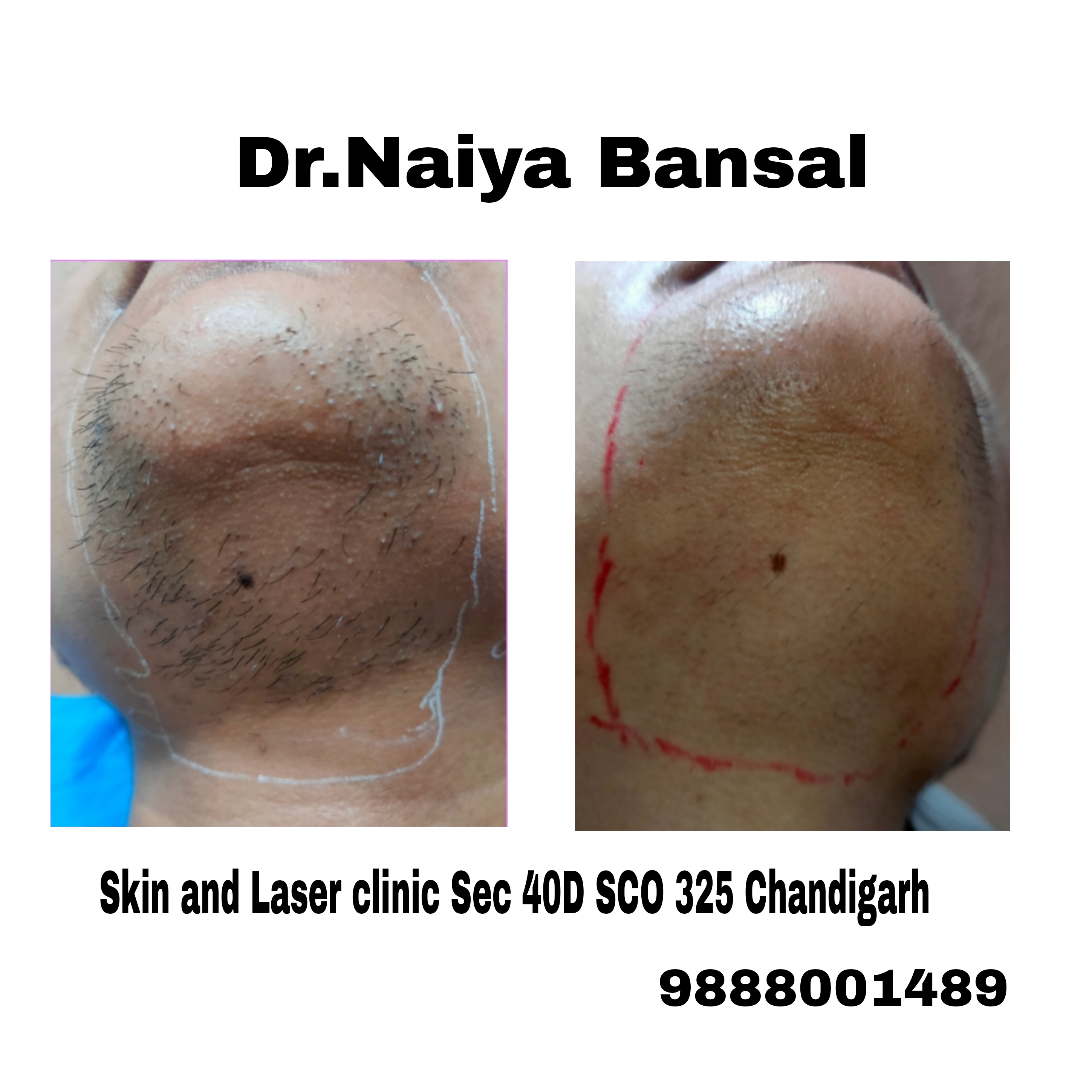 Laser Hair Removal in Hirutism patient with Excessive Hair Growth on Chin.
Laser Hait Removal From Side Locks Area in a Female Patient.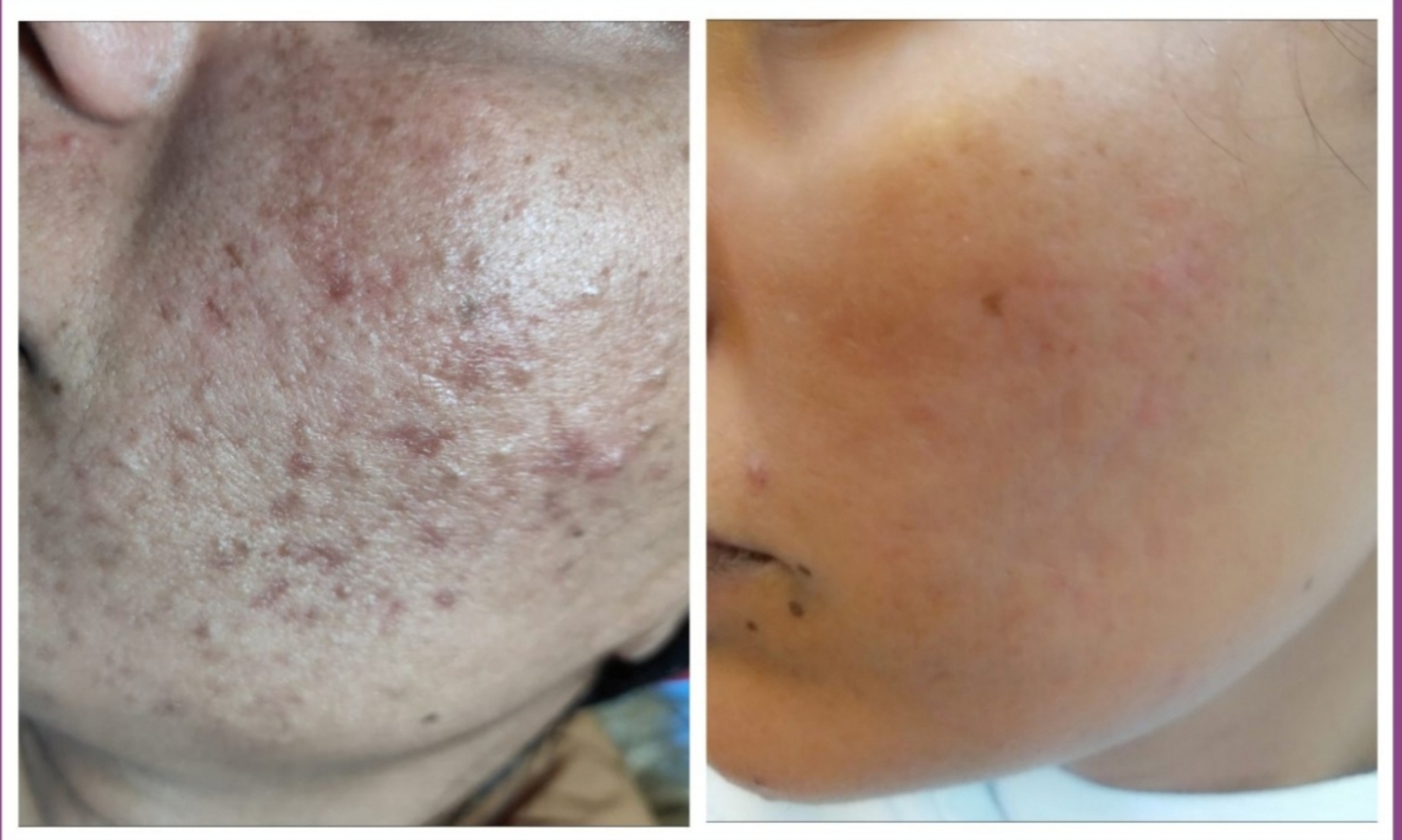 Acne Scars With Fractional Co2 Laser.
Treatment of Wrinkle With Botox Injections